Save your time, travel, struggle & money!
Are you facing loan rejections due to CIBIL, Statement, Document to get add on loan or transfer?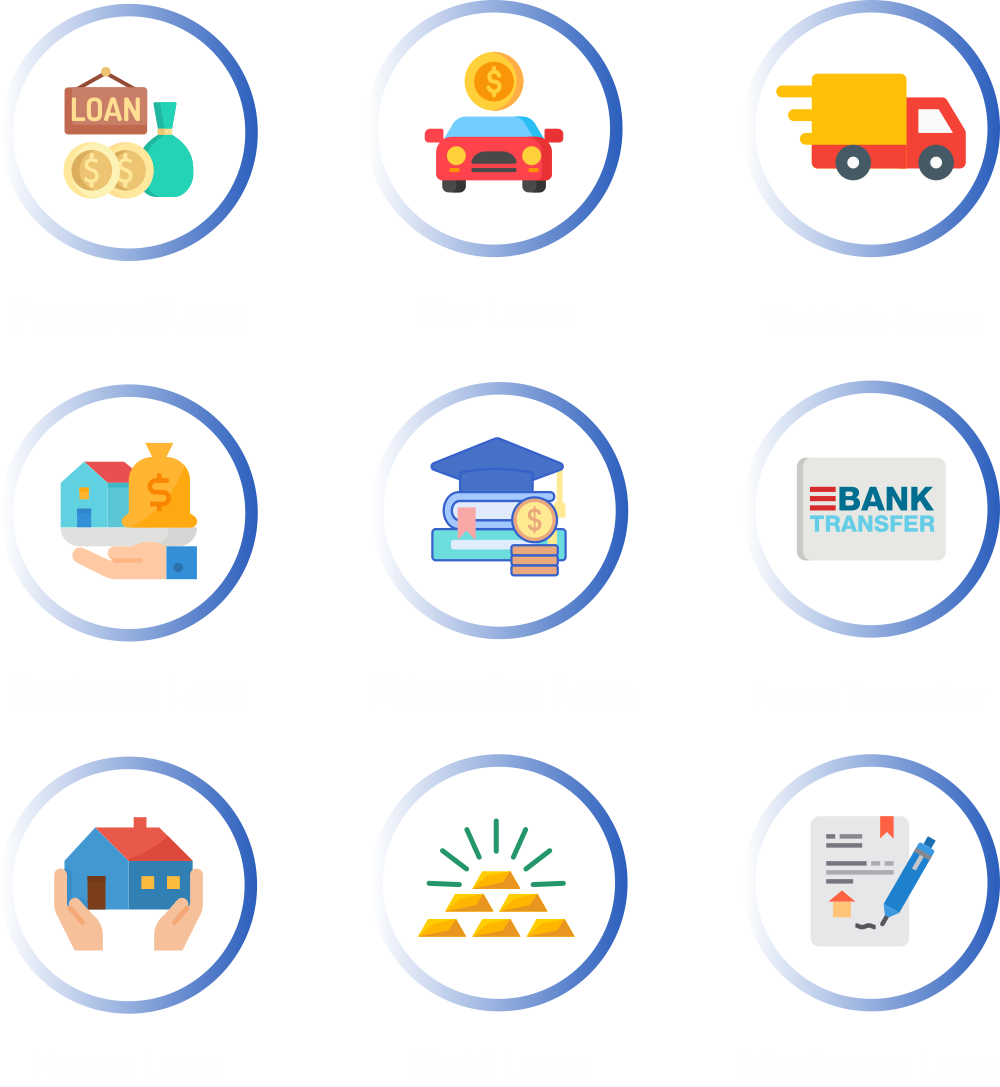 We are a Platform
Our mission is to change the way how borrowers and
banks interact & transact via Loan Agents!
OfferMeLoan is India's #1 Platform for Borrowers & Loan Agents

Who are Borrowers?
Anyone with Indian Nationality in age of 18-50 who is genuinely willing to get loan. Borrowers can be any one of Salaried (Private/Government), Self Employed (Business/Professional). We help you to get multiple loans from multiple verified financiers from different locations. Approving Loan is completely under financiers Interest after borrowers verification as we do not interfere into their loan process or commit any guarantee for any type of Loans from any financier.

Who are Loan Agents?
Any one who is professionally certified consultant or executive as loan agent/executive from any Bank, NBFC, DSA (Direct Selling Agent), Private Finance Company, Micro finance, Nidhi Company.
Swipe left to know features!
Download & experience the app to
connect with best loan professionals nearby you!

How it works?
Instantly Discuss your loan need on Call & Chat with loan agents for Personal loan, Business loan,
Home loan, Car loan, Mortgage Loan, Gold loan, Vehicle Loan, Education Loan & Loan Transfer.
Compare Loan Agents
We understand your need, You can apply loan for varies purposes, for every loan type we have different loan agents.
Easily select any loan agents of your choice depending on their service differences, reviews & more.
100k+ App Downloads!
Hey, You can also post your Experience at Google PlayStore or at our Contact Us Page.
We are glad to improvise ourselfs on your feedbacks & suggestions!
& Many more in the queue . . .
Are you a loan agent?
OML is the only online platform that serves loan agents currently.
Completely Free Signup & Activation
With very basic details you can signup with OML and get free loan enquiries from your city which is completely Free.
Get Verified Borrowers Database
Simply shortlist your choice of Borrower from Unlimited Database then Ping Borrowers for all details you need on chat.
Manage Leads & related documents
Schedule your loan EMI Reminders for Respective Borrowers & Manage Multiple Borrowers at One time.